overview
Eddy current sorting is an effective method for recovering non-ferrous metals. It has the advantages of excellent sorting effect, strong adaptability, reliable mechanical structure, light structure, strong repulsive force (adjustable), high sorting efficiency and large processing capacity, which can separate some non-ferrous metals from electronic waste. In the electronic waste recycling production line, it is mainly used to sort non-ferrous metals such as copper and aluminum from the mixed materials, and can also be applied in the field of environmental protection, especially in the non-ferrous metal recycling industry.
Metal sorting machine for materials:
1. Sorting metal aluminum from PET flakes;
2. Collecting non-ferrous metals from the scrap material of the scrapping plant;
3. Separating and collecting aluminum and copper from aluminum-copper foundry sand and smelting ash;
4. Remove the aluminum cap from the glass bottle and sort the aluminum wire and aluminum alloy parts;
5. Collecting aluminum and copper from the mass;
6. Collecting non-ferrous metals from the incinerated printing plates
7. Sorting and collecting aluminum alloy cans from municipal waste;
8. Separating plastic and metal aluminum from broken aluminum alloy and aluminum-plastic doors and windows;
9. Separating metal and rubber from automotive seals;
10. Sort out non-ferrous metals from large pieces of crushed materials such as used cars, used appliances, and game consoles.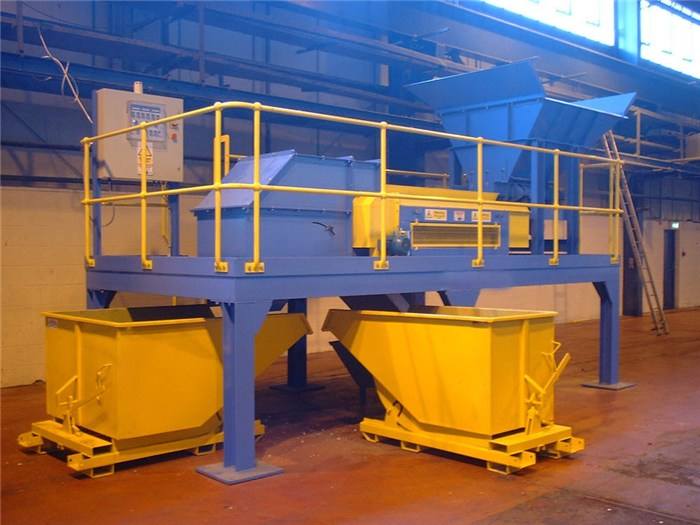 INQUIRY
If you have any question or comment, please contact us without hesitation. We will reply you as soon as possible.(
*
is required information)
* Your email:
Company Name: