working principle:
The plastic film shredder specially designed double uniaxial knife roll structure for the winding material, which can effectively solve the problem of the traditional double shaft shredder winding the shaft, connecting the knife and the material, and greatly improve the crushing efficiency and the quality of the finished product. The material enters the crushing chamber, and the moving knife and the fixed knife which are rotated at high speed cooperate with each other to realize tearing and cutting to achieve the crushing effect. The centering knife prevents the material from becoming entangled or connected. The crushed material falls through the screen and then enters the next processing process through the conveying equipment.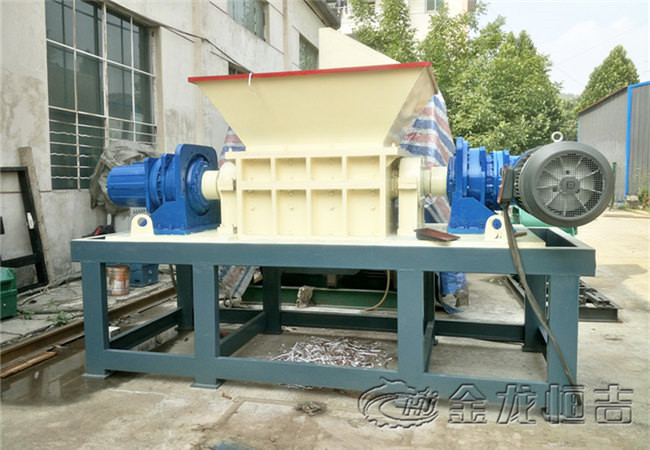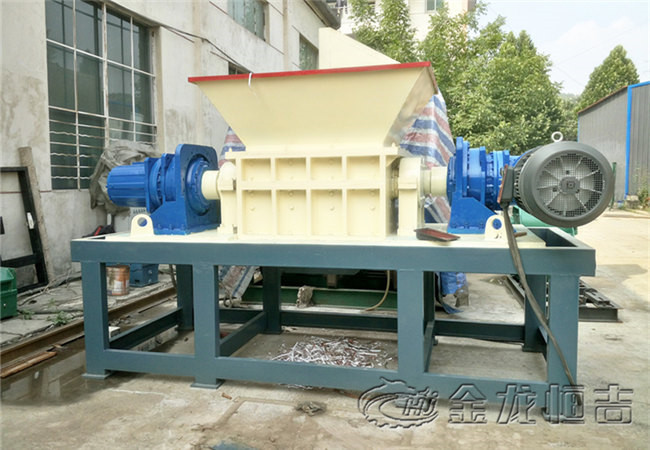 Blades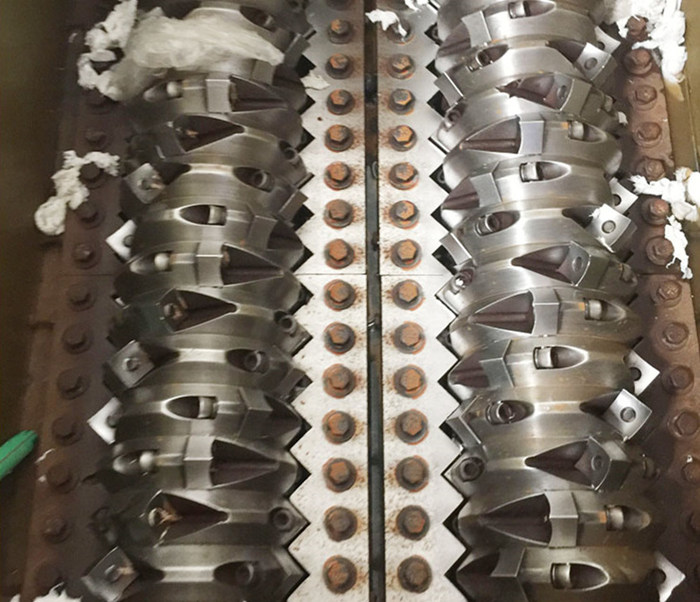 Features:
1. Double single-axis knife roll design, no winding shaft, no knife, no material, and more broken material.
2. The positive and negative reversal of the cutter shaft can crush the material and increase the crushing output.
3. Four-sided cutter body, four cutting edges can be used interchangeably, and the use cost is low.
4. The gap between the fixed knife and the movable knife is adjustable, and the discharge size can be controlled according to the requirements.
5. Unique cutting design, the baling material can be broken directly without unpacking
Technical parameters
| | | | | | | | |
| --- | --- | --- | --- | --- | --- | --- | --- |
| Model | Oversize (mm) | Shredding room size(mm) | Blades (mm) | Blades thickness (mm) | Blades quantity | Motor power (kw) | weight(kg) |
| SZ-600 | 2800×1300×1850 | 600×480 | 200 | 20 | 24 | 11×2 | 2200 |
| SZ-800 | 3000×1300×1850 | 800×480 | 200 | 20 | 40 | 15×2 | 2500 |
| SZ-1000 | 3300×1900×2200 | 1000×690 | 300 | 40 | 24 | 22×2 | 5200 |
| SZ-1200 | 3600×2000×2200 | 1200×690 | 300 | 40 | 30 | 30×2 | 6400 |
| SZ-1500 | 4180×2100×2400 | 1500×850 | 550 | 50/75 | 30/20 | 55×2 | 9000 |
| SZ-1800 | 5800×2400×3300 | 1800×1206 | 550 | 50/75 | 36/24 | 75×2 | 13600 |
| SZ-2000 | 6400×2700×3500 | 2000×1490 | 600 | 50/75 | 40/26 | 90×2 | 20100 |
| SZ-2500 | 7500×3200×3800 | 2500×1800 | 600 | 75/100 | 32/24 | 110×2 | 25000 |
| SZ-3000 | 8600×3500×4000 | 3000×1800 | 600 | 75/100 | 40/30 | 160×2 | 31000 |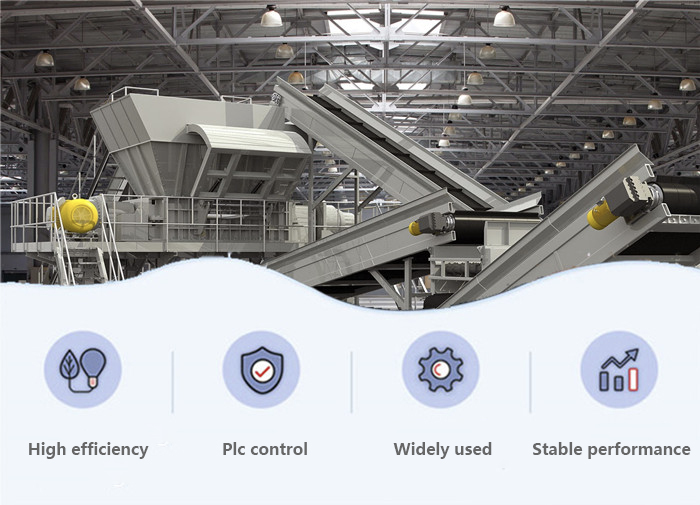 INQUIRY
If you have any question or comment, please contact us without hesitation. We will reply you as soon as possible.(
*
is required information)
* Your email:
Company Name: