working principle:
The tire shredder is driven by two shafts independently, so that the material is correspondingly pressed during production, and the automatic feeding function is achieved. The unique cutter shaft structure and rotary cutter, in the production process of low speed and high torque, Twisted shafts or stuck equipment may occur. This series of tire shredders are automatically controlled by a microcomputer (PC) and equipped with start, stop, reverse and overload automatic reverse control functions. They have the characteristics of low speed, high torque and low noise. The bearing seat adopts a split type and is disassembled. Easy to change knife, suitable for shredding of extra-large and extra-thick refractory materials.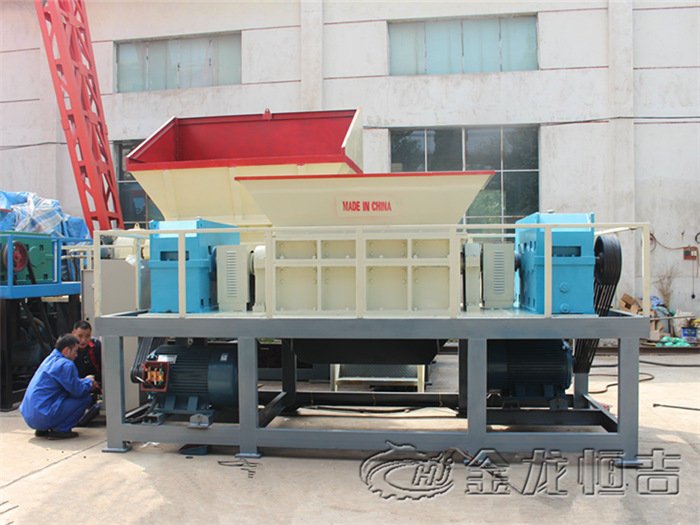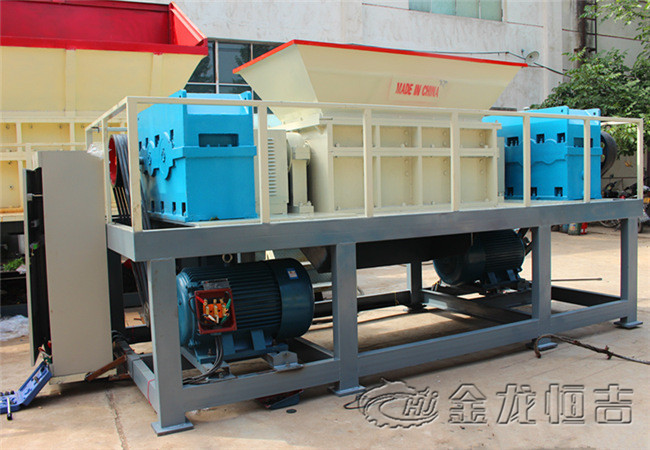 Customer site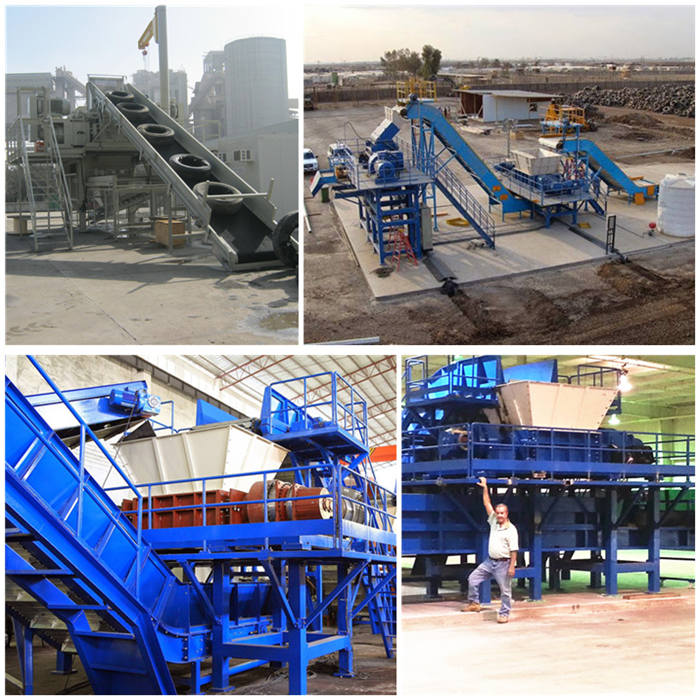 Features:
1. Low speed and high torque;
2. Low noise and low dust;

3. Optional motor or hydraulic motor;

4.According to the different properties of the material, customers are free to choose integral shredding blades or assembled removable blades

5. Optional hydraulic forced feeding device to shred materials more efficiently and quickly;

6. Double locking structure at both ends of the shaft head to ensure the blade installation position and prevent axial displacement;

7.Using microcomputer (PLC) automatic control, set start, stop, reverse and overload automatic reverse control function;

8. 80 ~ 100 hours feeding test before leaving the factory to ensure the reliability of the equipment.

Technical Parameters
model

size(mm)

Shredder

room(mm)

Blades

(mm)

motor(kw)

weight(kg)

HJ-600

2800×1300×1850

600×480

200

11×2

2200

HJ-800

3000×1300×1850

800×480

200

15×2

2500

HJ-1000

3300×1900×2200

1000×690

300

22×2

5200

HJ-1200

3600×2000×2200

1200×690

300

30×2

6400

HJ-1500

4180×2100×2400

1500×850

550

55×2

9000

HJ-1800

5800×2400×3300

1800×1206

550

75×2

13600

HJ-2000

6400×2700×3500

2000×1490

600

90×2

20100

HJ-2500

7500×3200×3800

2500×1800

600

110×2

25000

HJ-3000

8600×3500×4000

3000×1800

600

160×2

31000
INQUIRY
If you have any question or comment, please contact us without hesitation. We will reply you as soon as possible.(
*
is required information)
* Your email:
Company Name: